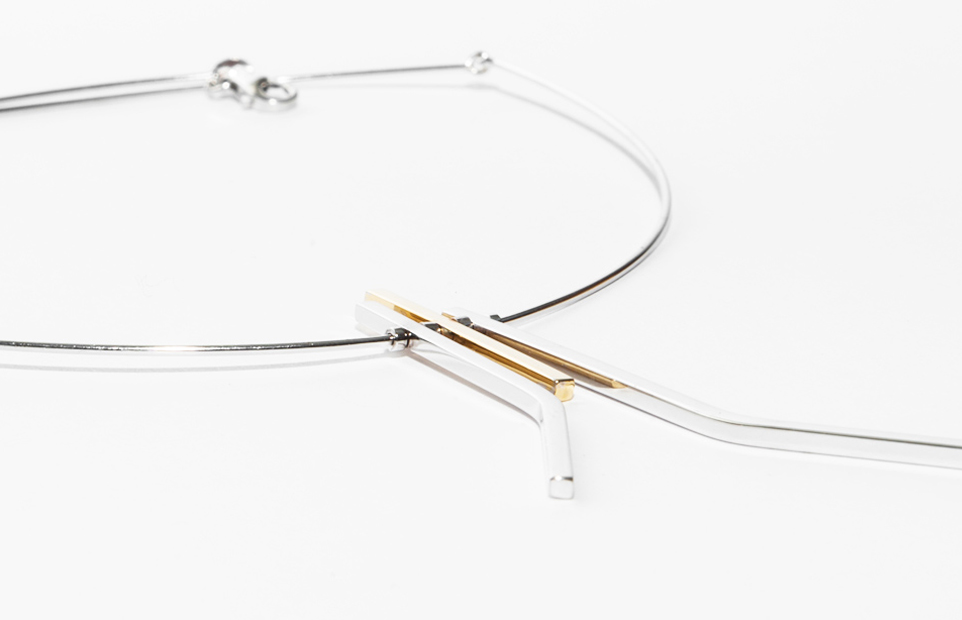 Design attitude and jewelery: Comoglio architects creations
Jewelry creations represent an interesting field of application for the architectural firm due to some peculiar aspects involved in the design process: to be a boundary between art and design, between craftsmanship and high technology, the expressive nature and ductility of materials employed, finally the importance of the design in a minute scale  with extreme attention to the detail. Comoglio Architects designed several jewels through the last years. These works follows the logic of unique item: not serial products, but single handworks  which express the author's spirit and must be fitted on the client who will wear it.
Each jewel develop a theme, to become expression of the person who wears it; an object to be shown in its uniqueness, an artefact that will last in time, an expression of simbolic and affective values, a solid investment in the future.
Necklaces and pendants, earrings and brooches. Small objects, with complex design issues.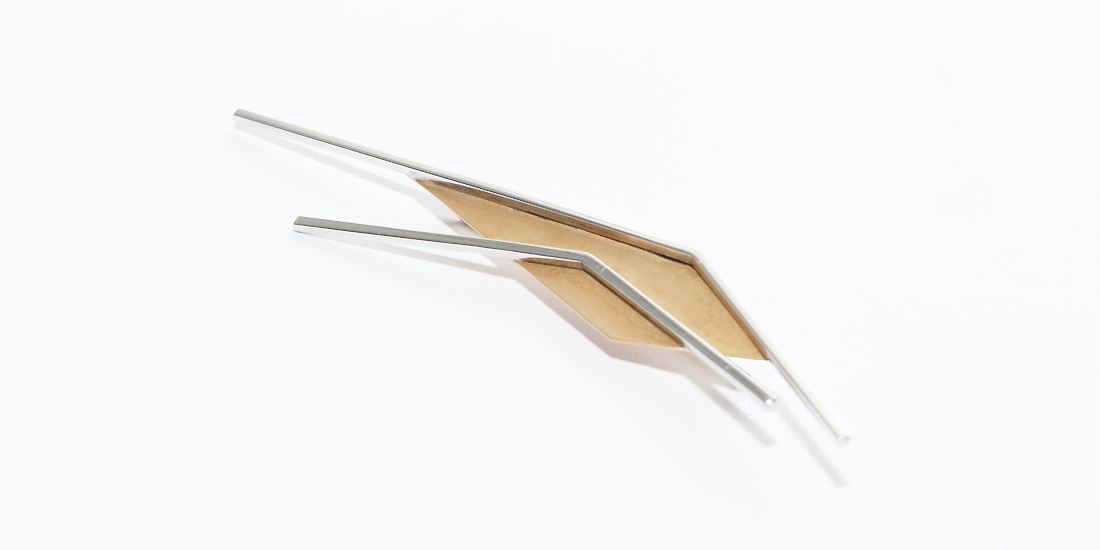 Brooch, glossy white gold and sandblasted yallow gold – Creation by Comoglio Architects, Turin.
Jewels by  Comoglio Architects are characterized by linear shapes, segments and crossing lines composing a dynamic tension:  shards, arrows and flakes intersecting each other.  Combination between yellow and white gold, glossy and sandblasted finishing, flat and chiseled parts, enhance the complementary aspects in a continuous dualism.