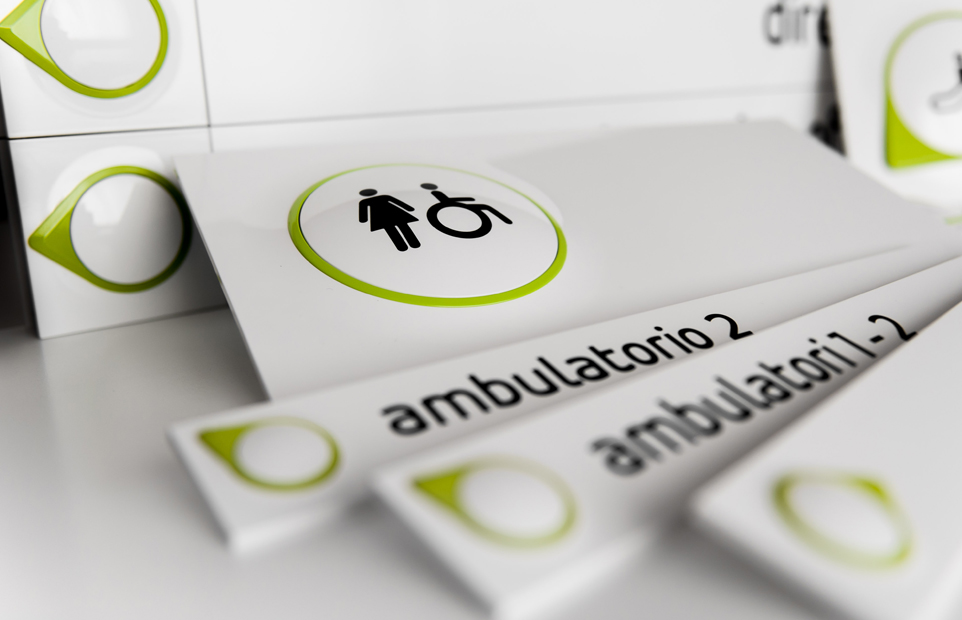 Product design experiences by Comoglio Architects
Across the various  fields in which Comoglio Architects is involved, product design has a central role: design intended in its wide range, from the conceptual phase, to the projectual definition and prototyping, till to industrial production.
Design is meant as an applied  field closely related  to architecture, not only as regards the interior design and furnishings, but for everything that concerns an interaction between objects and the environment around.
Among the products the architectural firm based in Turin has developped in recent years, it is worth mentioning some product lines  dedicated to wayfinding and communication signposting, made for Flex company, including the displays and posts with retractable belts.
Blow was the first line to be realized, and it is composed by  shaped bases with a removable arrow, customizable in color. 3D aspect of the signals, that seems to inflate like a bubble, orientate visitors through the rooms in a simple and effective way. Short time later two other lines were developped, regarding privacy posts, both characterized by expressive forms and multitasking capabilities in different configurations.
Comoglio Architects from Turin excelled in different contests dedicated to new product design. In 2009 it was mentioned in competition "L'arte di illuminare l'arte" by Biffi Luce, with a concept  of a modular lamp that could recreate branched compositions on ceiling or walls.
In the same year the office was awarded with the third prize at "Matitalia 150" competition by Fila, with the idea of a magnetized pencil that becomes a playful and interactive product.
In 2011 it obtained second prize at competition "laqualitàelostile" by WTS group, figuring a tap model with a dynamic shape.
In current times the studio is working on several projects regarding product design, including a new kind of sunshade umbrella for FIM company, and a few innovative wall clocks.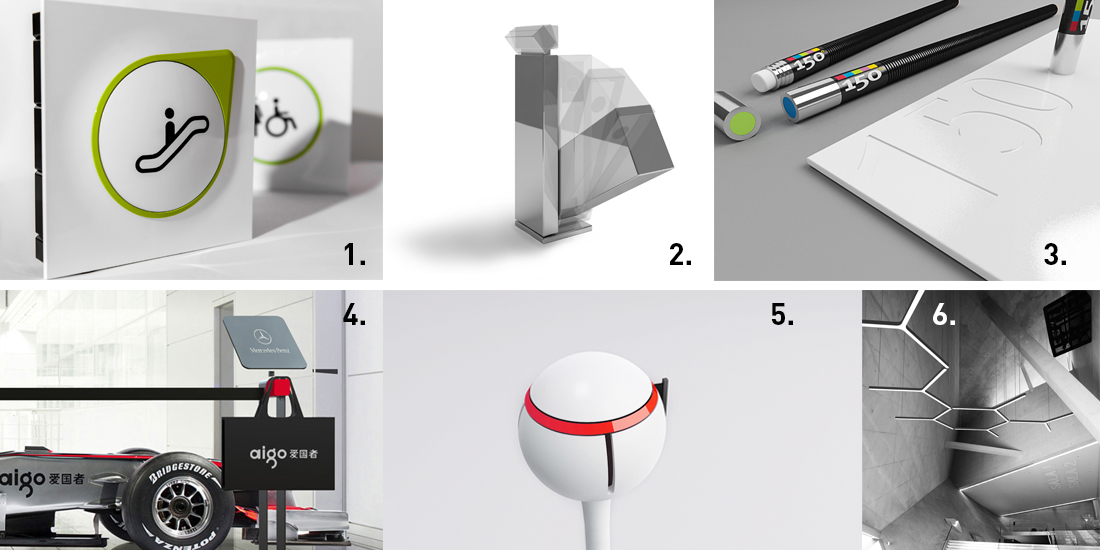 Some products designed by studio Comoglio Architects, Turin
Blow, wayfinding solutions developped for Flex comany
Competition project for WTS Group spa
Competition project for Fila
Tendiflex, privacy signposts for Flex
Sphere, privacy signposts for Flex
Competition project for Biffi Luce